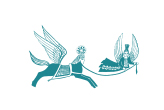 Community Involvement
Sheikh Abdullah and his students contributed to their local Communities, which:-
Enabled the students to learn how to cope with the pressures of everyday life. With the Sheikh's guidance in this context, they came to have a much better understanding of themselves, which led them to the Sufi aim of, 'To know yourself is to know your Lord.'
As Sufism is based on working in this world but not being swept away by it, the followers learn to keep a balance between their spiritual development, whilst developing their everyday skills.
By contributing to their local Community in a constructive way, their society benefits. If the individual is evolving, then they help the development of their Community.
Sheikh Abdullah's Community Involvement included:-
One of the founders of the School of Fine Furniture in Launceston, Tasmania. He was a designer and manufacturer of fine furniture.
Founder & Managing Director of the Waverley Murray Grey Stud, which successfully exhibited and sold quality cattle throughout Australia. His students participated in the stud and farm.
Managing Director of Classical Designers, a design and manufacturing firm of high-quality garden and interior ornaments. The Savoy Hotel was one of the clients in London, that bought these interior ornaments. His murids worked under his supervision in this business.
A most sophisticated architectural designer and expert gardener. He directed his students to build beautiful buildings, interiors and gardens.
Designer and producer of a range of exquisite artworks including jewellery, paintings and furniture.
One of the meanings of 'Naqshbandi', apart from meaning 'the engravers of people's hearts', is 'the designers', of which Sheikh Abdullah was a Master.